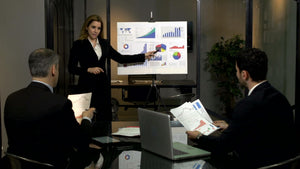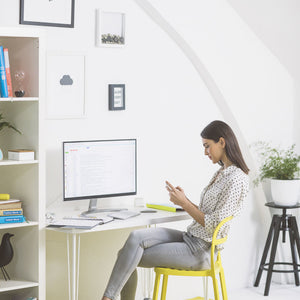 Capture your Corner of the Web
Digital marketing has exploded into an intricate flurry of platforms where you can promote your products and services 247/365. In a world of infinite options, where do you begin? From ecommerce to search engine marketing and social media, you need a professional to navigate through the digital channels in a way that makes sense for your business and your industry vertical. The competition is always right around the corner waiting to snag your share of voice. SEO Stacy can bridge the gap while you focus on running your business. Experience and insights are key to capturing your corner of the web and grow your revenue. Stacy and her team has the experience you need to tap into before you spend another dime on your marketing efforts. There are so many factors that go into a successful marketing campaign, beginning with your website! After more than two decades, Stacy has the experience and knowledge from all facets of the digital world across a wide variety of industries. She also has an arsenal of tools at her disposal that provide a wealth of data for your business needs as well as your competitors.
Optimization & Marketing Tailored to the Success of your Business
Stacy Miller is a certified professional search engine marketing specialist with more than two decades of experience in website promotion, visibility, sales and lead generation systems by providing proven search engine optimization techniques and search engine marketing campaign setups for all types of websites, including small business, ecommerce web stores as well as service based companies.
Advanced Website Analysis
Going beyond the initial site evaluation, we further examine your store and begin developing a detailed strategy for promoting your products and services...
Search Engine Optimization
By utilizing a variety of optimization techniques, like refreshing your site content and updating your keywords, we will begin to promote your website naturally across all...
Search Engine Marketing
Driving traffic to your web location is only half the battle to achieve a prosperous online business. The key to kick starting your online business results lies with an organized...
Content Writing Services
When searching the web today, content is king. It's also where many struggle. By providing quality, keyword rich content specifically tailored to your products and services I'll help reduce the burden...
Ecommerce Shopping Reviews
Efficiency is crucial to any business and we help you with advanced solutions to make your business more effective and more profitable. By meeting demand on time and having efficient systems in place will help...
Website Development & Graphics
Your website must not only look good but also make it easy to find what your visitors came searching for. Working together we can help you develop a complete website presence that is not just appealing but also easily...
Companies that Achieved Success with SEO by Stacy
Clients from various industries have taken their websites to new levels by evaluating the data with me and implementing proven SEO techniques or effective marketing plans. Will your website be the next to climb the ranks?
What Clients Say
Storefront SEO work performed by Stacy for Bat-Caddy has significantly improved our visibility on the internet over the last few years, not only within the US but also internationally. I firmly believe that this visibility has had a significant impact on our remarkable sales growth, also resulting in improved profitability for the company and enabling us to expand and grow rapidly over the last five years. Your customer service and response has been great, and overall I am very pleased with the return of our investment in your SEO work. Keep up the good work!

P. Hanneforth - Bat-Caddy
Dydacomp SEO by Stacy provides the tools and expertise for us to find our target customers, the results can be seen in our sales increases online.

B. Watson - Hyperdrug UK Online Pharmacy
Thank you for the extra efforts your team put in during our recent SiteLINK ecommerce conversion. Not knowing how much 301 link redirects can affect search results, I did not have these in place. The swift action of Stacy and her team implemented these redirects on the fly and helped us make the best of what could have been a disastrous holiday season.

G. Paulino - Traintek LLC
SEO services from Stacy have allowed our website to be found by certain keywords organically in less than 90 days from our website going live. This has beat our original forecast for organic results and our website traffic and sales continue to increase each month because of our focused and strategic approach to SEO.

R. Picchietti - Traffic Safety Warehouse